China Travel Tips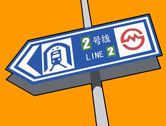 Make sure that you are equipped with the right travel tips, when you travel to China. The primary tip to consider is knowing China's background facts, including its history, language and geography. Second, you have to know what to prepare before China travel, such as what to pack, best time to go China. Third, you need more information on China travel advices, with which you can handle most problems during the travel in China. In this section, we kindly provides answers to frequently asked traveling questions that you can look at before you head to China. We hope they will be helpful for your Chian travel plan and you will finally enjoy your stay in China!
China Facts
China Facts provides essential information about China background details for you to get some general ideas of China before you come to visit us.
China Travel Preparation
China Travel Preparation is offered here with practical travel information. Full preparation is needed before you travel to China. There are a lot of different things to think about before you go.
China Travel Advice
China Travel Advice is kindly provided with full information about travel essentials in China, including the knowledge of planning the trip, practical travel information and special practical tips.
My Questions *We welcome and appreciate your questions & reviews
User Comments
Question:Hi Monica, thanks for planing our China tour. We will be starting our China travel in two days and we will travel by air three times in China. Could you give us some advice of tips for air travel in China?
Answer:Since Beijing Olympic, the security check of air travel has been very strict. Basically, liquids, cosmatics, knives, lighters, or any other similar articles are prohibited from carry-on baggage. Kindly suggest you shipping them with checked baggage. Laptops, cigarrates, keys and others have to be taken out to go through the security check. Our local guide will remind you of the local tips of air travel. Please don't worry.
Question:Is it ok to use boiled water for cooking or coffee in China?
Answer:Of course there's no problem to use boiled water for cooking or coffee in China. Apartments in cities of China all installed with taps. You can just boil the tap water for daily drink or use.
Question:Dear Sirs, My wife is a Chinese National, whose passport expires on 10th November 2010. Could you please tell me how we renew her passport. Thank you
Answer:According to the new rule published since Jan.2007, Chinese nationalities can only apply for a new passport when the old one expires, instead of renewing one. You have to go to the local Exit-Entry Administration Department of Public Security Bureau to apply a new passport.